Phone: 1 709 677-3158
Testimonials
We stayed at your cabins this weekend. We had a ball. It was a great place and we will definately be back.
George's Point
Shawna and Perry
About us
---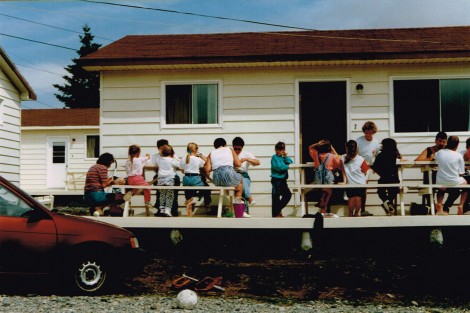 Sandy Cove Beach Cabins Ltd., is a locally owned and operated business that was first established in 1975 and has developed into one of the more popular places to stay along the Kittiwake Coast. During your stay, when you are not soaking up the sun on the beach or relaxing on your cabin's patio, you will find lots of things to see and do. For the adventurous, there is the 9km Old Trail of the back country which connects the communities of Sandy Cove and Salvage, and if that is not enough there are the local hiking trails that are known as Caplin Gulch Trail, Sandy Cove Head Lookout with its magnificent view and Crooked Tree Park where you can enjoy fresh water swimming. For the sightseers, you can count on the whales and the icebergs for a little eye candy.
---
How To Find us
---

Located in the center of historic Bonavista Bay along the Eastport Peninsula, once visitors arrive in Newfoundland, Canada they simply follow the Trans Canada Highway to the west end of Terra Nova National Park and take a turn onto route #310 Road To The Beaches, which leads to the town of Sandy Cove, then take a right on Barbour avenue and you have arrived.
---
---
---